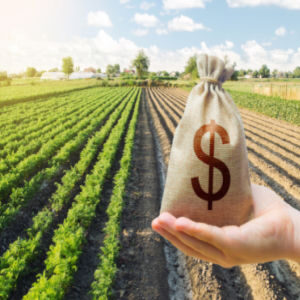 Over the recent years, the number of agricultural producers purchasing crop insurance for organic and specialty crops has been on the rise. This has promoted USDA to collaborate with agricultural groups and producers to create new crop insurance options. Each option is tailored towards the specific needs of this group of producers.
Currently, the USDA's Risk management Agency is in the process of revising the plan of insurance with the aim of making it more flexible and accessible to producers starting the crop year 2022. This means that organic and aquaculture producers have the opportunity to benefits from these updates, and enjoy the revised USDA Whole-Farm Revenue Protection Plan.
What the USDA Revisions Mean
The USDA revisions are meant to improve the Whole Farm Revenue Protection (WFRP) program. This will make it a better risk management tool for crop producers. With USDA fully committed to equity in program delivery, all types of producers will benefit from the revisions. They include organic and aquaculture producers who are affected by the WFRP program.
Key WFRP Revisions
The WFRP program provides a risk management safety need for different types of corps and commodities on the firm. The single insurance policy is available across all counties nationwide and covers all farm commodities. The revisions brought forward for the program introduced the following changes:
An increase in the limit of insurance for aquaculture producers to $8.5 million
An increase in the expansion limits fro organic producers to more than $500,000 or 35%
Provision of flexibility in reporting particular yield for producers who lack proper records by inserting zero yields for all the missing years
Provision for producers o report acreage in transition to organic, or acreage as certified organic when requestion an organic certification by the acreage reporting date
Key Take-Aways
Crop insurance is solely sold and delivered through private crop insurance agents. While you can choose any of the insurance agencies from the USDA Service Centers, having perfect information will allow you to make a wise decision. Get to understand what these revisions mean and their impact on your area of specialty.
As you prepare for the new changes, Corn Belt Testing offers you a wide range of grain testing and sampling equipment. Contact us today for advice and guidance to increase your yield and get the most out of it. As a Gold Star National Distributor for Dickey-john Corporation, we are a bank of knowledge and expertise for both commercial and farm applications.
Sources
https://www.rma.usda.gov/News-Room/Press/Press-Releases/2021-News/RMA-Makes-Improvements-to-Whole-Farm-Revenue-Protection
https://www.agri-pulse.com/articles/16401-usda-expands-whole-farm-revenue-protection-plan